Skip to main content

Coronavirus Action Fund
How Your Donation Will Make a Difference
Your support can make a huge difference to the development of treatments for COVID-19 and to front-line RBWH hospital staff.  You can choose to support the following projects through the RBWH Foundation Coronavirus Action Fund:
National COVID-19 Clinical Drug Trials to investigate immediate COVID-19 treatments with the aim of having around 60 hospitals across Australia involved in the trials
Medical Research Grants to ensure ongoing infectious diseases, intensive care, and emergency medicine research projects are supported.
Hospital Staff Support, and
Medical Equipment needs during the COVID-19 pandemic
All donations over $2 are tax-deductible.
Read below for further information out about the RBWH Foundation Coronavirus Action Fund projects that you can support:
1. COVID-19 Clinical Drug Trials – Further Funding Required
While the RBWH Foundation Coronavirus Action Fund has raised enough funds for three metropolitan hospitals to take part in COVID-19 drug trials, more funding is required to expand the trials nationally.  Around 60 hospitals (see below for further information about the hospital locations) across Australia have expressed interest in joining the trial. Substantial additional funding is required to expand the trials nationally, including into regional areas.
With your support, more hospitals across Australia can take part in COVID-19 clinical drug trials, so more patients can participate in the trials and researchers can get answers faster.
How are the COVID-19 drug trials different to vaccine development?
The COVID-19 drug trials supported by the RBWH Foundation will investigate treatments for COVID-19, which is different to the development of a vaccine. A vaccine is a substance which stimulates the production of antibodies to provide immunity against a disease such as COVID-19. A vaccine will likely take six to 18-months to develop.
Treatments, such as the drugs being tested in these trials, can possibly kill the virus, stop it multiplying or assist the body to overcome the disease. The drugs being investigated during the trials are available immediately and have already shown activity against novel coronaviruses in the test-tube.
This project currently has no Government funding
The Federal and State governments have provided significant funds to support the development of a vaccine, hospitals, medical teams, businesses and the community during the Coronavirus Pandemic, but no direct government funding has been provided for these clinical drug trials. Some government funding has also been provided for medical research grants which researchers can apply for, but grant applications take time and there is no guarantee of success.
Why do we need more hospitals taking part in these trials?
The benefits of an expanded 60 hospital trial include access to more trial participants and access to treatment options that might not otherwise be administered. The more hospitals taking part in this study, the quicker medical researchers will get answers, so please consider supporting this important project.
What will the trial do?
The trial will test two drugs on 2400 patients – an anti-HIV drug called lopinavir/ritonavir and an anti-malaria drug called hydroxychloroquine, which show promising signs for the treatment of COVID-19. Both drugs are already approved by the Therapeutic Goods Administration (TGA). Some patients will receive both drugs in combination.
Trial Aim
The aim of the trial is to establish that re-purposed drugs are an effective treatment of COVID-19 and prevent ICU admission, mechanical ventilation, and further deterioration.
Time Frame
The trials should be completed within three to four months, although this does depend on the number of patients enrolled in the trials.
Patient Eligibility
Patients are eligible if they are admitted to hospital with COVID-19 infection, but not sick enough to require admission to intensive care units (ICU).
Where will the trials occur?
Trials will start at the Royal Brisbane and Women's Hospital (RBWH), The Royal Melbourne Hospital and The Prince Charles Hospital in Brisbane by early April.  There has been interest from an additional 56 Australian hospitals, throughout metropolitan and regional areas, who want to participate in these trials. Once further funding is secured, trials can be extended to these additional hospitals: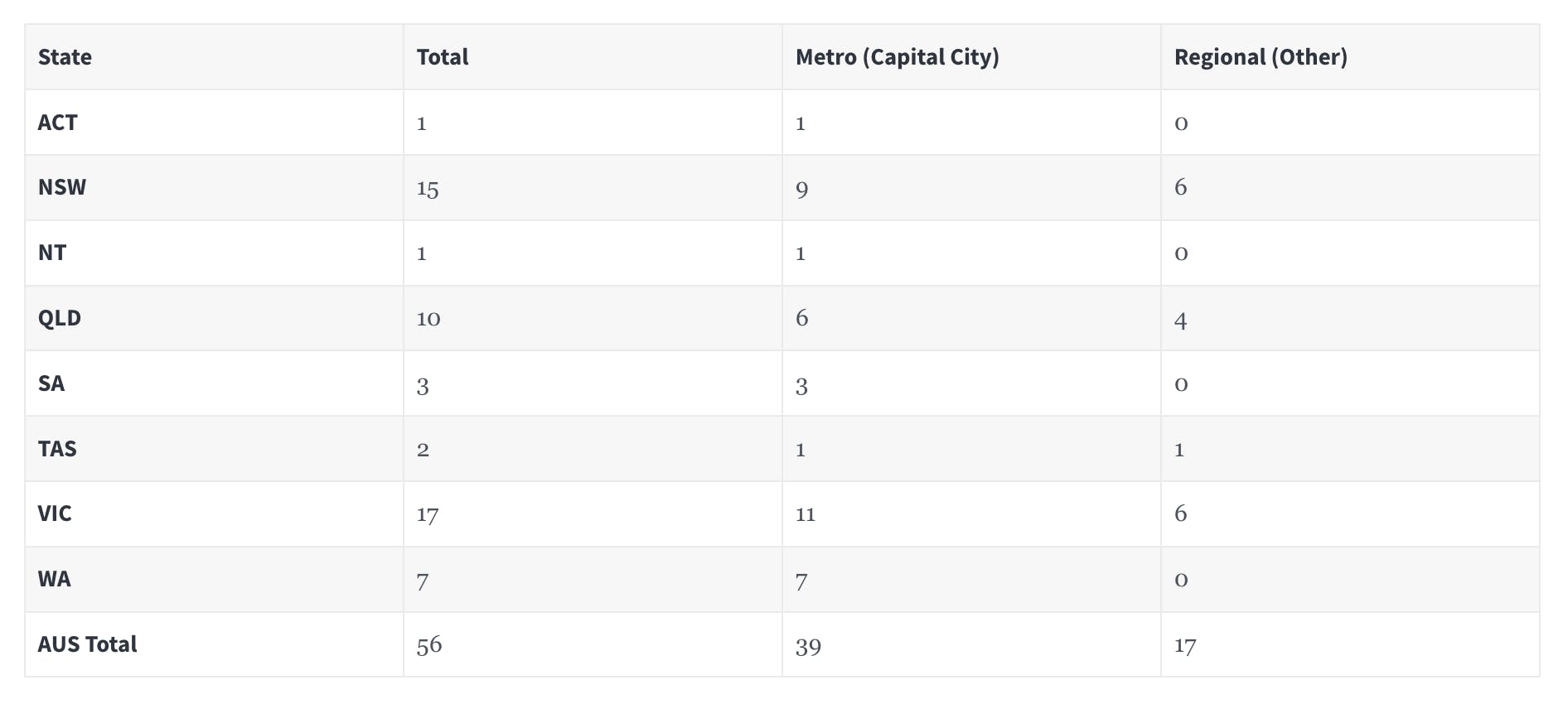 Summary of the Australian COVID-19 Trial (ASCOT) Chief Investigators
A study management committee will coordinate the study across Australia and includes Professor David Paterson, Consultant Infectious Diseases Physician at the Royal Brisbane and Women's Hospital (RBWH) and Director of The University of Queensland Centre for Clinical research; Associate Professors Steven Tong and Justin Denholm, Infectious Diseases Physicians from Royal Melbourne Hospital and the Doherty Institute, Melbourne; and Professor Joshua Davis, President of the Australasian Society for Infectious Diseases and Infectious Diseases and General Medicine Physician from John Hunter Hospital, Newcastle.
Key individuals involved in this trial in Brisbane include Dr Andrew Redmond, Infectious Diseases Physician at the Royal Brisbane and Women's Hospital (RBWH); Dr Andrew Burke  and Dr Alex Chaudhuri, Infectious Diseases Physicians (Dr Burke is also a Respiratory Physician) at The Prince Charles Hospital; and Professor Jason Roberts, Consultant Clinical Pharmacist and National Health and Medical Research Council Practitioner Fellow from Royal Brisbane and Women's Hospital (RBWH), as well as the University of Queensland's Centre for Clinical Research and School of Pharmacy.
2. Research Grants for Emergency Medicine, Infectious Diseases and Intensive Care Medicine
The Royal Brisbane Women's Hospital Foundation will build on our acclaimed Research Grants for Royal Brisbane and Women's Hospital clinicians, medical practitioners and nurses at the hospital. The scholarships will support research in emergency medicine, infectious diseases, and intensive care medicine. Help us create a very important legacy by supporting this vital research. These Research Grants represent a commitment to excellence in research and will lead to life-saving medical breakthroughs.
3. Support for Our Hard-Working Medical Teams
During a significant medical event such as the Coronavirus Pandemic, hospital staff are modern-day heroes who work tirelessly to provide the very best care. The Coronavirus Action Fund will provide additional support to RBWH staff through staff well-being programs and initiatives.
4. Vital Equipment
While the State and Federal Governments have provided significant funding, community funding can provide additional medical and intensive care equipment.
Thank you for considering supporting the RBWH Foundation Coronavirus Action Fund. Together we can win the race against COVID-19.